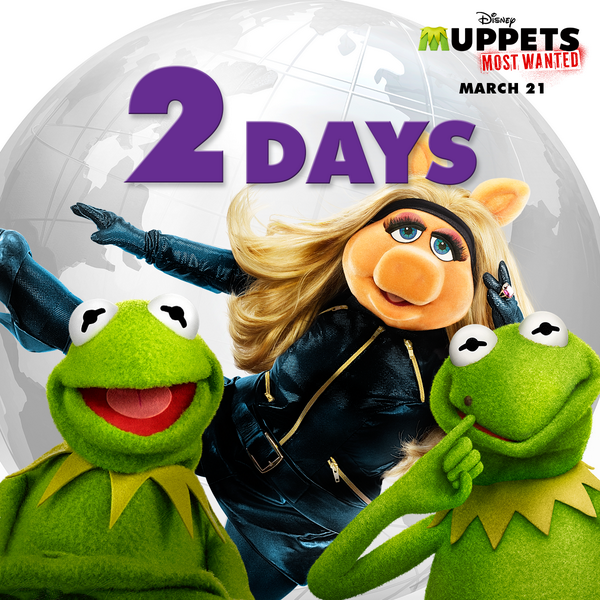 Disclaimer: I'm a blogger and I received free tickets for me and my family to see the pre-screening for an honest review all opinions are 100% my own!
My family and I had the great opportunity to experience the pre-screening of this movie and I wasn't sure what to expect but I was quite taken with the humor and the plot line. I wished I would of taken my phone in because they had a pre-movie contest opportunity where you take a selfie with Constantine (the movie's 'bad guy') and enter on Instagram for a trip win. There is a lot of Muppet singing and acting that the kids (ok, and adults) loved, and as I said before, the plot is very entertaining and funny. My family loved this movie so if you like lots of singing and dancing, humor, and (especially) Muppets then you gotta take your family to see this one. I remember the Muppets from when I was little and I have to say they have come along way! Very fun and entertaining! There is plenty to keep the kids entertained and a plot, humor, and star cameos that will be fun for parents as well. Best of all, it gets your kids unplugged from all the electronics and they will have so much fun and not to mention the memories you will make.
Disney's "Muppets Most Wanted" takes the entire Muppets gang on a global tour, selling out grand theaters in some of Europe's most exciting destinations, including Berlin, Madrid, Dublin and London. But mayhem follows the Muppets overseas, as they find themselves unwittingly entangled in an international crime caper headed by Constantine—the World's Number One Criminal and a dead ringer for Kermit the Frog—and his dastardly sidekick Dominic, aka Number Two, portrayed by Ricky Gervais. The film stars Ty Burrell as Interpol agent Jean Pierre Napoleon, and Tina Fey as Nadya, a feisty prison guard.
Disney's "Muppets Most Wanted" is produced by David Hoberman ("Warm Bodies," "The Proposal") and Todd Lieberman ("The Fighter," "Warm Bodies"). Bobin wrote the screenplay with Nicholas Stoller ("The Neighbors," "The Five-Year Engagement"), who is also executive producer with John G. Scotti (Disney's "The Muppets," "The Incredible Hulk").
Featuring music from Academy Award®-winning songwriter Bret McKenzie (Disney's "The Muppets," "Flight of the Conchords"), "Muppets Most Wanted" hits the big screen

March 21, 2014

.
Here is my son and his friend when we got home with the puppet Constantine from the movie! They really liked the Muppets: Most Wanted movie!
Follow
The
Muppets
on Instagram: @TheMuppets
Muppets
Most Wanted
opens in theaters everywhere on
March 21st
!
Here is something cool for your nails!